It's no secret that Chip Gaines and his beauty of a wife, Joanna are the definition of #PowerCouple.
The former "Fixer Upper" duo oversees 500+ employees across countless business endeavors, have their own housewares line at everyone's favorite, Target, and they do it all while raising five little babes with hearts for the Lord.
Not to mention, her hair is absolute perfection.
You could say Chip and Jo are living the American dream. But in a recent interview, Chip admits that he hasn't always been the man we see today.
The 44-year-old opened up in this week's edition of People Magazine, revealing that he struggled to leave his bachelor days behind him when he first met Joanna back in 2001.
"I really wasn't that guy," Chip told People. "I dated girls whose goal in life was to get married and have kids. They had it all planned out, but I was too selfish. It was about me and what I wanted to do, and I didn't have anything tying me down."
But that all changed when he met Joanna, who was working at her father's auto shop in Waco, Texas.
"It felt like there was this real transition. I matured and grew up," he says. "It just kind of clicked in my brain: 'This is going to work.'"
Still, anything worth having takes work and sacrifice. Even after the pair tied the knot in 2003, Chip says there was another adjustment period that followed.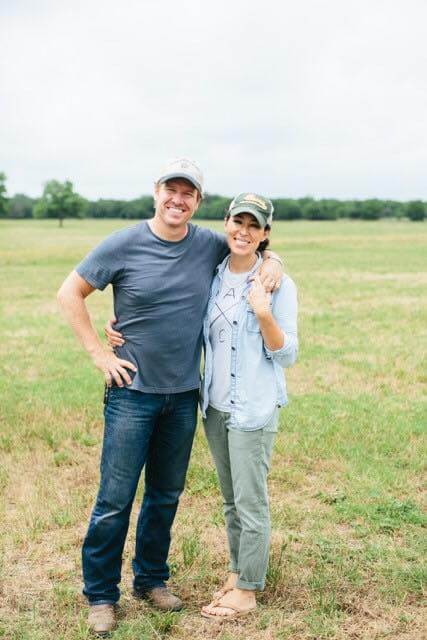 "I had to make a lot of changes," he says. "I had to be a better person. But when I thought about the idea of being an 80-year-old man sitting on a rocking chair with my beautiful wife, and for she and I to have made it [that far], I got really excited."
And isn't that the case for all of us? We're always working to become better versions of ourselves and love those around us better than we did yesterday.
Sixteen years and five kids later, Chip says he still makes mistakes every day. But for him, it's those little mistakes that ultimately shape us for the better.
"I've forgotten birthdays," he says. "Afterward you're like, 'I'm the worst person.' But I'm a firm believer that it's the mistakes that make us who we are."
And like a true southern gentleman, Chip Gaines points his successes both professionally and in their marriage, to Joanna — the woman who caused him to want to be a better man in the first place.
"I tell my kids this a lot. She's the one that makes this whole thing go around."